The following virtual events are made possible by Illinois Libraries Present, a statewide collaboration between public libraries, including Northbrook Public Library, which offers high-quality events for member libraries of all sizes and budgets. To request accommodations, email illinoislibrariespresent@gmail.com.
Danny Trejo Talks Tacos, Hollywood, and Redemption
Tuesday, April 4 at 7:00pm (Online)
Actor, author, and restaurateur Danny Trejo will discuss how he developed a prolific career in the entertainment industry with a hard-earned and atypical road to success. From years of imprisonment to helping troubled youth battle drug addictions, from acting to producing, and now on to restaurant ventures, Trejo's name, face, and achievements are well recognized in Hollywood and beyond, but it is his continuous role as a devoted father of three and an intervention counselor that bring him the most satisfaction. Danny Trejo's first cookbook is called Trejo: My Life of Crime, Redemption, and Hollywood.
Secrets of a Puzzle Master: A Conversation with Will Shortz
Tuesday, April 25 at 7:00pm (Online)
Will Shortz, the editor of The New York Times crossword puzzle, and the world's only academically accredited puzzle master, discusses crossword puzzles. The author/editor of more than 500 puzzle books, Shortz is also the puzzle master for NPR's Weekend Edition Sunday and the founder and director of the American Crossword Puzzle Tournament, held annually for more than 40 years. Through his championing of puzzles, Will has earned admiring fans from all over the world.
In honor of this event, Will Shortz has created a special crossword puzzle all about Illinois. The puzzle will be emailed to all registrants after March 14!
Drawing Comics with Jarrett J. Krosoczka
Saturday, May 6 at 10:00am (Online)
Celebrate Free Comic Book Day with New York Times bestselling author and illustrator, Jarrett J. Krosoczka! Perfect for the entire family, this live, virtual drawing workshop is sure to inspire the inner artist in everyone. So sharpen your pencils, bring out the paper, and join us for this can't-miss event!
---
Past Illinois Libraries Present Events
The Weird & Wonderful World with Mary Roach (3/1/23)
New York Times best-selling science author, Mary Roach Roach discussed her frank approach to science, the importance of humor, and the weird, wonderful world in which we live. .
Saying Yes to Your Story: A Conversation with Kwame Alexander (2/8/23)
An evening of inspiration and conversation with best-selling and award-winning children's and young adult author and poet.
Inciting Joy: A Conversation with Ross Gay (1/11/23)
We kicked off the new year with a conversation about joy with best-selling essayist and award-winning poet Ross Gay.
Midwest Baking with Shauna Sever (12/13/22)
Shauna Sever, cookbook author, TV and radio contributor, and daughter of the great Midwest, shared her love of food, baking, and some tips to make your holiday gatherings delicious.
A Conversation with Caitlin Doughty (11/16/22)
A conversation with Caitlin Doughty, mortician, bestselling author, and advocate for death acceptance, who discussed the reform of Western funeral industry practices and much more with Mark Bazer (The Interview Show).
A Conversation with Marlee Matlin: From Oscar to West Wing and Beyond (9/14/22)
In celebration of Deaf Awareness Month, Marlee Matlin shared the highs and lows of her Hollywood career and journeys as a Deaf rights activist. This program was offered in ASL and translated through an interpreter.
An Evening with Michelle Zauner (6/30/22)
Musician and author Michelle Zauner discussed her music career and her beloved bestselling memoir, Crying in H Mart with Chicago-based author and music critic, Jessica Hopper.
An Evening with Kwame Onwuachi (6/22/22)
Chef Kwame Onwuachi discussed his first cookbook, My America: Recipes from a Young Black Chef with Erick Williams. the owner and executive chef of Chicago's Virtue restaurant.
Illinois Libraries Present: Jessamine Chan & Emily Maloney (5/25/22)
Jessamine Chan and Emily Maloney discussed the systems of power that impact our lives, our families, and our finances, through the lens of their acclaimed books, The School for Good Mothers (Chan) and Cost of Living (Maloney).
An Evening With Nick Offerman & Jeff Tweedy (4/27/22)
Actor, humorist, and woodworker, Nick Offerman discussed his newest book, Where the Deer and the Antelope Play: The Pastoral Observations of One Ignorant American Who Loves to Walk Outside. Nick was joined in conversation by Jeff Tweedy of Wilco.
An Evening With Jenny Lawson (3/30/22)
Award-winning humorist Jenny Lawson discussed her most recent bestseller, Broken (in the best possible way), and her brilliantly funny body of work. She was joined in conversation by R. Eric Thomas, a national bestselling author, playwright, screenwriter, and podcast host.
An Evening With Jasmine Guillory (2/16/22)
Bestselling author Jasmine Guillory, discussed her latest novel, While We Were Dating, and the modern rom-com with author Morgan Rogers (Honey Girl). Jasmine Guillory is a writer, lawyer, and bestselling author of six romance novels.
---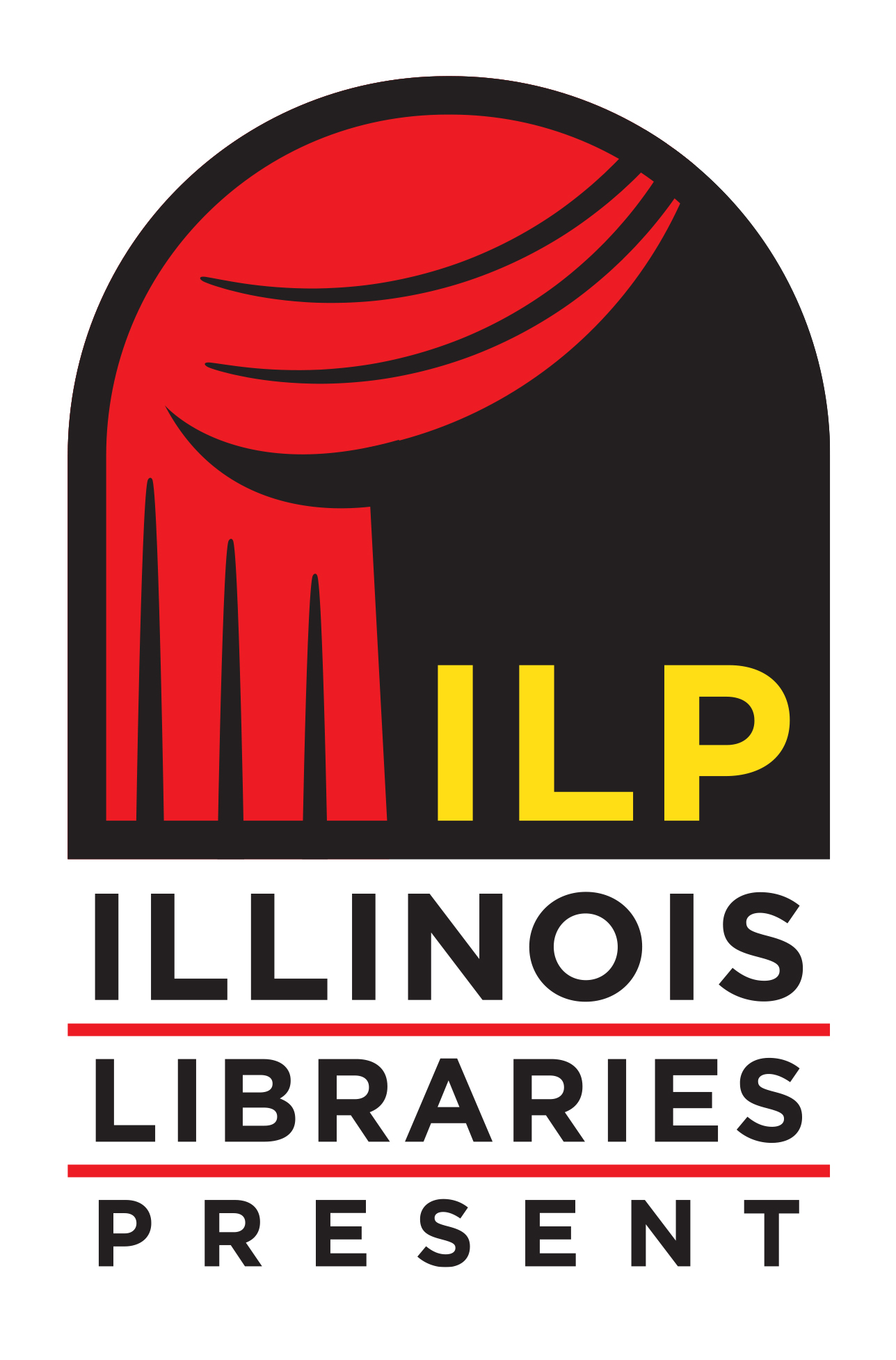 About Illinois Libraries Present
Illinois Libraries Present is a statewide collaboration among public libraries offering high-quality events. Illinois Libraries Present is funded in part by a grant awarded by the Illinois State Library, a Department of the Office of Secretary of State, using funds provided by the U.S. Institute of Museum and Library Services, under the provisions of the Library Services and Technology Act (LSTA).
Illinois Libraries Present consists of over 200 public libraries across the state who have joined together to provide high-quality online events at equitable prices for member libraries of all sizes and budgets. It connects communities and audiences across the state through shared event experiences. We're proud to be involved with such a great collaboration. Our Executive Director, Kate Hall chairs the Steering Committee, and our Auditorium Coordinator, Arielle Raybuck chairs the Event Production Committee.
Goals:
To provide high-quality, high-profile events that highlight national names and social justice/DEI issues, that would otherwise be cost-prohibitive for single libraries to hold on their own.

To reduce costs and maximize reach by taking advantage of both virtual event platforms and the collective buying power of Illinois public libraries.

To allow access to all libraries as equitably as possible, by aligning each library's cost to participate with the size of their operating budget.

To define clear and distinct roles among Illinois Libraries Present committees and the participating libraries, including patron contact points, marketing, invoicing, etc.
The group also is committed to inclusion and accessibility. To request accommodations, email illinoislibrariespresent@gmail.com.