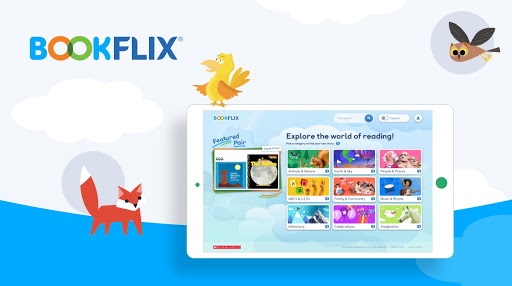 Watch video storybooks on your computer or mobile device! BookFlix from Scholastic pairs classic video storybooks with related nonfiction eBooks. For grades Pre-K through 3.
Through carefully paired fiction and nonfiction texts, early learners discover the joy of reading while building both real-world knowledge and beginning reading skills.
BookFlix builds vocabulary, fluency, and early literacy skills in beginning and developing readers while cultivating their real-world knowledge.
Many titles are also available in Spanish. See the complete list of titles.
Sign in with your Northbrook Library card number to get started!